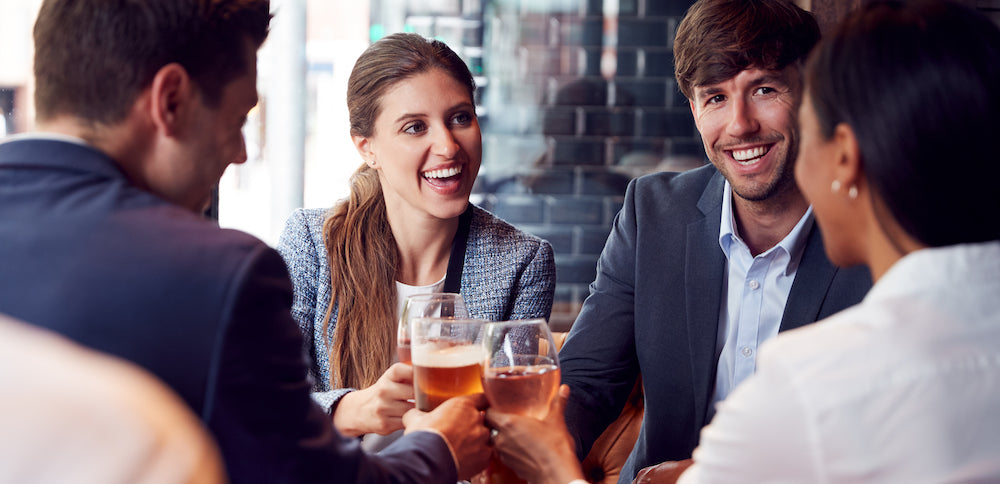 Since we started, The Original Craft Beer Club has set the standard for corporate gifts by offering the option to give your employees, clients, or entire company unique craft beer gifts. No more boring or bland corporate gifts!

Craft Beer is the gift everyone loves to receive.

We understand how important presentation and quality are and we will personally help you through the process so that your gifts will be a true reflection of your brand.

All of our corporate beer gifts are customizable to enhance not only your gift recipient's experience, but also your budget. Tell us more about your company and how we can help make your gift one they won't forget!
Choose Length, Frequency & Contents
One-time shipment or multiple month shipments
Tasting notes with information about the beers and breweries
Delivery schedule of Monthly or Quarterly
Opt to include a custom greeting card in the shipment or delivered via email
Or, choose to send a digital gift card and let your recipient choose
Plus, custom Corporate VIP options:
Insertion of your company's personalized letters and/or business cards
Insertion of additional gifts and/or promo items
Corporate discounts available
Email: Corporatesales@craftbeerclub.com